A road trip with kids is a classic American lifestyle that takes time and effort to make the trip memorable and great. We have gathered various family destinations where you can enjoy time with your family. They range from single-day trips to exclusive journeys that can take over a week.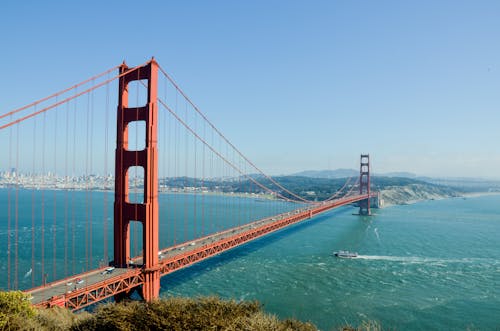 Every kid should experience such an adventure with parents at least once in their whole life. Some families go on the road every weekend. There is no correct answer to how often you have to travel. You can do it until you and your kids are happy. It is a wonderful opportunity for family reconnection and teambuilding.
So, let us hit this road!
Pacific Coast Highway 101
If you plan to know more about the Pacific Coast life and scenery, Highway 101 is an ideal route to conquer. It runs from Seattle in the north to San Diego in the south for 1,650 miles.This can be a challenge for your family and your minivan car rental.
The coast is divided into two almost equal parts. The northern path is between Seattle and San Fransisco. Your family can visit the following cities and sights. 
Seattle, WA: The well-known Pike Place Market and spectacular Space Needle are numbers one and two when in Seattle.  A fantastic aerial view of mountains and skyline opens from the Seattle Great Wheeland.
Cannon Beach, OR: Go south from Seattle, and a walk with kids at Cannon Beach is a dream for everyone after a day on the road.
Portland, OR: It is a historical place and a city of museums.
Columbia River Gorge: After a science museum day it would be super-useful to visit hiking trails, gorgeous waterfalls, the "Fruit Loop" and the beautiful Lost lake, and various berry farms.
National Recreation Area Oregon Dunes: Follow the road to the south of the Oregon Coast where these sand dunes stretch for more than 40 miles. Be careful with your car rental if you want to drive these dunes across, you will need special ATVs, not a usual auto. Kids can go horseback riding or nature hiking.
California part
Eureka, CA: First stop in California on your Pacific Coast family Trip. Eureka is a Victorian-era Old Town lost in the time hidden under hundreds of gigantic trees. 
Leggett, CA: It is a city with a famous Redwood tree that you can drive through. The Chandelier Tree is in a city park with a speaking name Drive-Thru Tree Park. 
Mendocino, CA: It is a spectacular old village that offers a remarkable Northern California Coastline. Canoeing, hiking, biking can expect for the families who decide to stop in this New-England style village.
Santa Rosa, CA: A hometown of Charles Schultz, a father of Snoopy. 
San Francisco, CA: Visit Golden Gate Bridge, Fisherman's Wharf, Pier 39, and Alcatraz. It can become the end of your journey, or the beginning of the second southern half.
The next part of this highway takes place in California. It may take you eight hours to complete this drive, but it is more pleasant to prolong the journey with the family. Do not keep it short. You can make this trip to last for many wonderful days. Relax with a glass of vino in Santa Ynez wine county planning your trip to Hearst Castle. Then move to San Fernando Valley for the incredible views on the Topanga Lookout. A couple of hours, and you are going south to Los Angeles and sunny San Diego. But the whole trip can last days and days.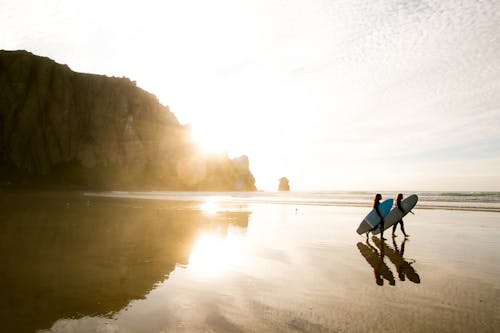 Lake Michigan Coast
When we think about coasts in America, oceans come to mind first. But we should not overlook the North coast of America – the Great lakes, Also Read:- Expedia Customer Service Telephone Number
The eastern part of Lake Michigan is covered by small outdated cozy towns. If you start your rental minivan trip from the Indiana Dunes National Park, you can enjoy 15 miles of sandy beaches. Then go north to South Haven. This countryside contains numerous small towns full of history, lighthouses, and landscapes. Holland is a center of Dutch culture, Grand haven, Saugatuck, Ludington with its maritime history. Beulah is known for salmon fishing. 
Traverse City is a resort where you can stay for days and make some short radius trip to Sleeping Bear Dunes National Lakeshore. You can also visit a Grand Traverse Lighthouse famous for being built just between the North Pole and the equator.
Nest you can follow the shoreline heading to iconic Michigan drive – Tunnel of Trees, which is incredibly nice in the fall. Lake Michigan is a marvelous place to inspire your family for road trips. 
Grand Canyon in Arizona
Your family will like the best views of the Grand Canyon National Park in Arizona. It is better to start the road in Tuscon from the visit to Saguaro National Park. Here you can observe lots of cactuses on the way to Scottdale. The next city on your way is Sedona, which has beautiful rocks around it. Grand Canyon as itself may take you few days to visit, so it is recommended to rent a minivan to pack everything for your huge family. 
Florida Keys Road Trip
It is a great route if your kids are fond of exploring wildlife. The Overseas Highway from Miami to Key West is 160 miles across the water with some stops on the islands. You can do it in one day, but it offers many interesting places to visit that may take time. Monkey Jungle in Miami is a place to start the wildlife route. After the monkeys, alligators are waiting for you in the Everglades National park. Next, visit Key Largo and observe dolphins in their seawater homes. Theater of the Seas in Islamorada offers watching mammals like sea lions, dolphins, sea turtles, alligators, and birds. The final point Key West is a great place for kids who will love a conch train around the streets, 6-toyed cats in Hemingway's house, and Key West Butterfly Conservatory.
Finals
No matter which road you prefer to have time on with your family. The road is a path, not the point of destination, just like our family connections.